Try our ROI patch calculator and start saving today.
Patching your IT environments is a complex task that requires coordination between multiple items and tools.
JetPatch can help streamline and automate your patching process, eliminate friction, and improve efficiency and cost savings.
Take a test drive at the ROI calculator and see first-hand how significant are the savings that you can achieve with JetPatch.
Socialize the ROI calculation with your senior management and get a 'green light' to deploy JetPatch today.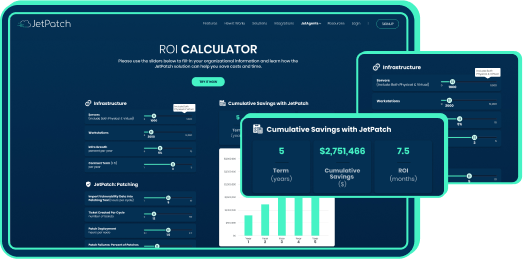 Start using ROI Calculator