Intelligent Automation
for
Patch Management
End-to-end automated patch and
vulnerability remediation
A New Approach to Patch Management.
Built for Modern IT.
JetPatch is a cloud patch governance platform that leverages your existing
patch managers. It uses machine learning technology to optimize patch
rollouts, resulting in more secure systems and shorter downtimes.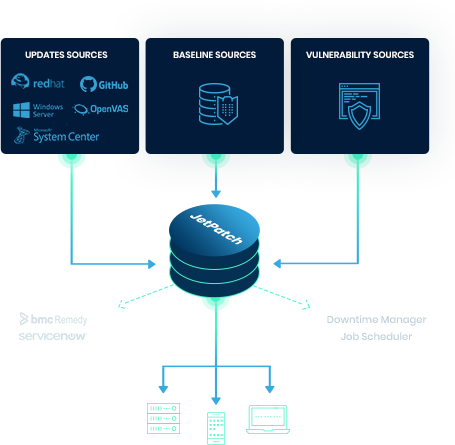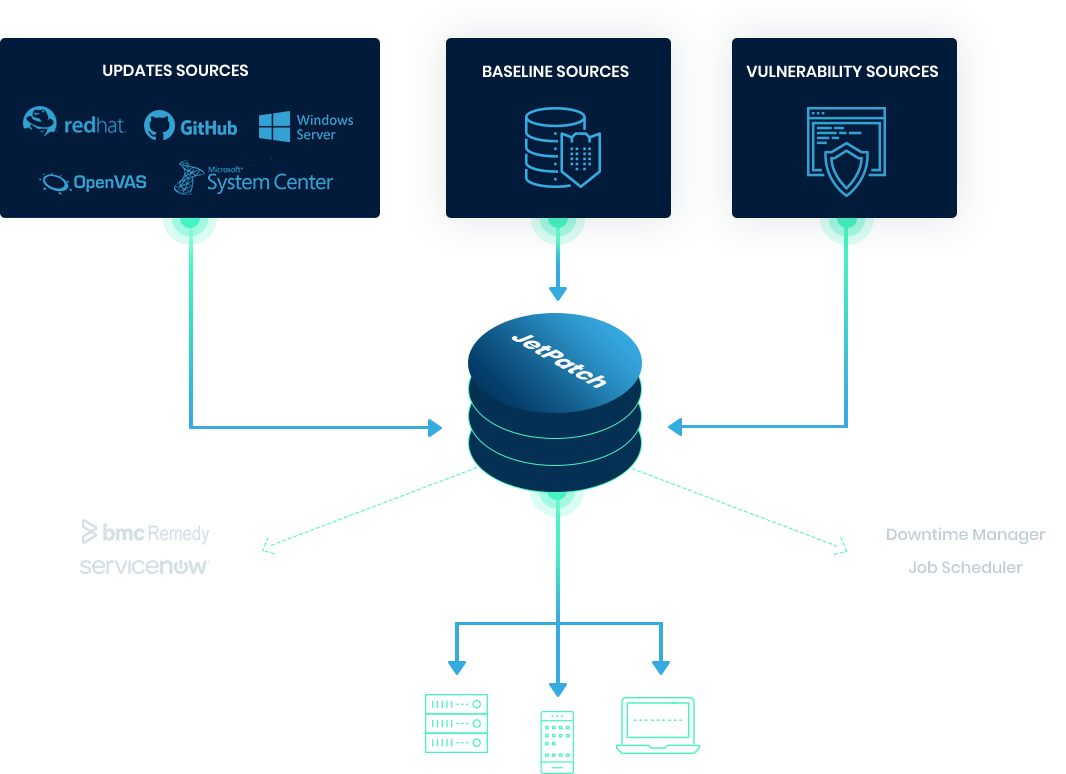 20,832 vulnerabilities were disclosed in 2017.
How are you going to keep up?

Security
Continuously and rapidly remediate vulnerabilities

Simplicity
A menu-driven UI, automation and machine learning

Control
Automated & repeatable process across all environments

Savings
Discard unnecessary tools and save licenses

Visibility
Clear central visibility, real-time reporting and alerting

Customizability
Create tailor-made patch workflows

Best Practices
Built-in industry best-practices

Cloud
Delivered as SaaS. Always updated
Have It Your Way:
In the Cloud or On-Premise

Install JetPatch On-Premise

Run JetPatch as SaaS



Run JetPatch in the Cloud