Organizations must effectively manage and secure their endpoints and devices in today's rapidly evolving technological landscape. Microsoft offers two popular solutions: System Center Configuration Manager (SCCM) and Microsoft Intune.
In this blog post, we will provide an overview of SCCM Vs Intune, and Jetpatch, explore their features, discuss their pros and cons, compare their pricing, and highlight the benefits of Jetpatch as an alternative.
Overview of SCCM
System Center Configuration Manager (SCCM) is a robust management tool that allows organizations to deploy, manage, and monitor many devices efficiently. It provides centralized control over software deployments, updates, and patches, ensuring that endpoints remain secure and up to date. SCCM supports various operating systems, including Windows, macOS, and Linux, making it suitable for diverse environments.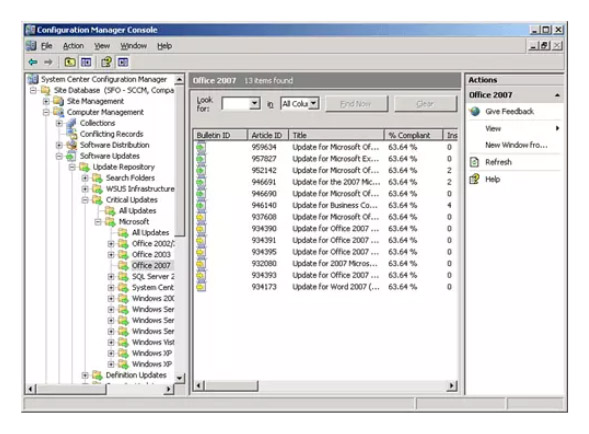 Source: cdn.mindmajix
Overview of Intune
Microsoft Intune, on the other hand, is a cloud-based endpoint management solution that primarily focuses on managing mobile devices and applications. It allows organizations to work in company-owned and bring-your-own-device (BYOD) scenarios. Intune enables secure access to corporate resources, data protection through device-level and application-level policies, and simplified application deployment.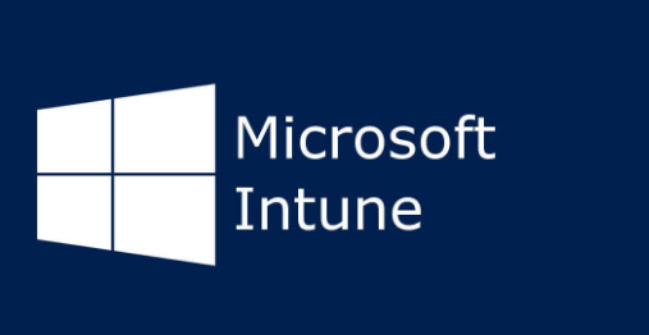 Source: Adaptivedge
SCCM Features
Software Deployment: SCCM enables administrators to efficiently deploy software packages and updates across a vast number of devices in the organization.
Patch Management: It facilitates the distribution and installation of patches and security updates to ensure the endpoints are protected against vulnerabilities.
Inventory Management: SCCM offers comprehensive inventory management capabilities, allowing organizations to track hardware and software assets, monitor compliance, and generate reports.
Operating System Deployment: It simplifies the deployment of operating systems, allowing administrators to standardize the system images and automate the deployment process.
Remote Control: SCCM provides remote control functionality, enabling IT personnel to troubleshoot and assist users remotely.
Intune Features
Mobile Device Management (MDM): Intune offers robust MDM capabilities to manage and secure mobile devices, including enforcing passcodes, encrypting data, and remotely wiping devices if necessary.
Application Management: It allows organizations to distribute and manage applications across different platforms, ensuring secure access and enabling selective wipes of corporate data.
Conditional Access: Intune provides conditional access policies, granting or denying access to corporate resources based on compliance and security requirements.
Mobile Application Management (MAM): It enables organizations to secure and manage applications on mobile devices without requiring complete control over the device itself.
Endpoint Protection: Intune offers endpoint protection features, such as threat detection, real-time monitoring, and data loss prevention.
SCCM Pros and Cons
Pros:
Robust management capabilities for diverse device environments.
Extensive software and patch deployment options.
Comprehensive inventory management and reporting.
Powerful operating system deployment and automation features.
Cons:
Complex initial setup and configuration process.
On-premises infrastructure requirements may increase costs.
The steep learning curve for administrators unfamiliar with the tool.
Limited focus on mobile device management compared to Intune.
Intune Pros and Cons
Pros:
Cloud-based solution with simplified management and scalability.
Seamless integration with other Microsoft 365 services.
Strong emphasis on mobile device and application management.
User-friendly interface and intuitive controls.
Cons:
Relatively limited capabilities for managing non-Windows devices.
Some advanced features require additional licensing.
Dependency on an internet connection for full functionality.
Less comprehensive inventory and reporting options compared to SCCM.
SCCM and Intune Best Alternative: Jetpatch
Jetpatch is an emerging player in the endpoint management arena, offering a unique approach to managing and securing devices. Unlike SCCM and Intune, Jetpatch utilizes a micro-agent-based architecture, providing real-time visibility and control over endpoints.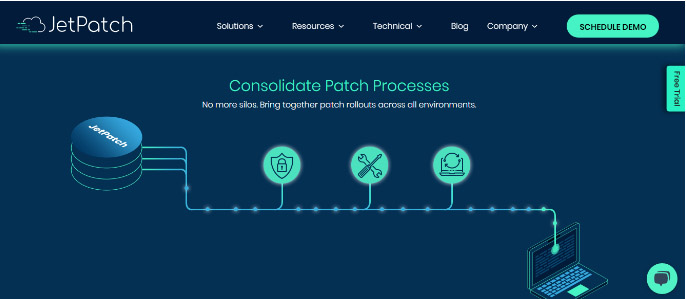 It offers features such as patch management, software deployment, asset management, and vulnerability assessment, ensuring the organization's endpoints are continuously protected.
SCCM vs Intune vs Why Jetpatch?
SCCM, Intune, and JetPatch are all enterprise software solutions that offer different capabilities for managing and securing IT systems. While SCCM and Intune are more well-known and established products, JetPatch brings some unique advantages to the table.
JetPatch stands out with its comprehensive vulnerability management capabilities, enabling organizations to identify and remediate vulnerabilities across their entire IT infrastructure. It provides automated vulnerability scanning, patch management, and compliance tracking, ensuring that systems are up-to-date and protected against known security risks.
Another key differentiator of JetPatch is its cross-platform support, allowing organizations to manage and secure Windows and Linux environments from a single console. This unified approach simplifies the management process and reduces the need for multiple tools or consoles for different platforms.
Moreover, JetPatch offers extensive automation and orchestration capabilities, enabling IT teams to streamline and accelerate patching processes. This reduces manual effort, minimizes downtime, and enhances overall operational efficiency.
In summary, JetPatch excels in vulnerability management, cross-platform support, and automation capabilities. By leveraging these strengths, organizations can enhance their security posture, reduce complexities, and efficiently manage their IT systems.
Benefits of Jetpatch
Real-time Visibility: Jetpatch provides real-time visibility into endpoint health, enabling proactive monitoring, alerting, and issue resolution.
Comprehensive Patching: It offers automated patch management, ensuring endpoints are up-to-date and protected against vulnerabilities.
Asset and Configuration Management: Jetpatch provides detailed asset and configuration information, facilitating compliance and streamlined management.
Vulnerability Assessment: it includes vulnerability scanning and assessment features to identify potential risks and prioritize remediation efforts.
Scalability and Flexibility: Jetpatch's micro-agent architecture allows for seamless scalability and flexible deployment across diverse environments.
Conclusion
When it comes to endpoint management, organizations have multiple options to consider. SCCM and Intune, both offered by Microsoft, cater to different needs with their unique strengths and weaknesses.
However, Jetpatch emerges as a promising alternative with its real-time visibility, comprehensive patching, asset management, and vulnerability assessment capabilities.
By carefully evaluating the requirements and priorities of your organization, you can make an informed decision on which solution best suits your needs in the SCCM vs Intune vs Jetpatch comparison.
Don't miss out on the chance to discover how Jetpatch can enhance your endpoint management strategy. Visit the website today to contact us or request a demo and start your free trial.