We are thrilled to announce the industry's most advanced predictive patching system, now available in JetPatch version 4.0.
The JetPatch Predictive Patching feature is a giant leap towards achieving a 100% first-pass patching success rate during your patching maintenance windows. Predictive patching allows organizations to have more devices patched and secure with less downtime.
Why predictive patching?
There are many reasons why patches fail during the patching process. Some common reasons include machines that are turned off, invalid credentials, expired licenses, low disk space, and unknown dependencies.
Until now, the vast majority of these blocking issues were only discovered by teams after attempting to implement the patching cycle. As patching cycles might take several hours to run, and are performed in a strict downtime window, failing to achieve a high patching success rate results in one of two outcomes:
Vulnerabilities are not remediated until the next maintenance window (by which time more things may have changed or broken), leaving the endpoints at risk
Another downtime window needs to be scheduled, potentially hurting the business

How predictive patching works?
To address these problems, JetPatch's powerful predictive patching feature allows IT teams to run a much faster simulation of the patching process before deploying the actual patch cycle. Using industry best practices and correlation algorithms, the simulation exposes any potential problems that might occur during the patching cycle.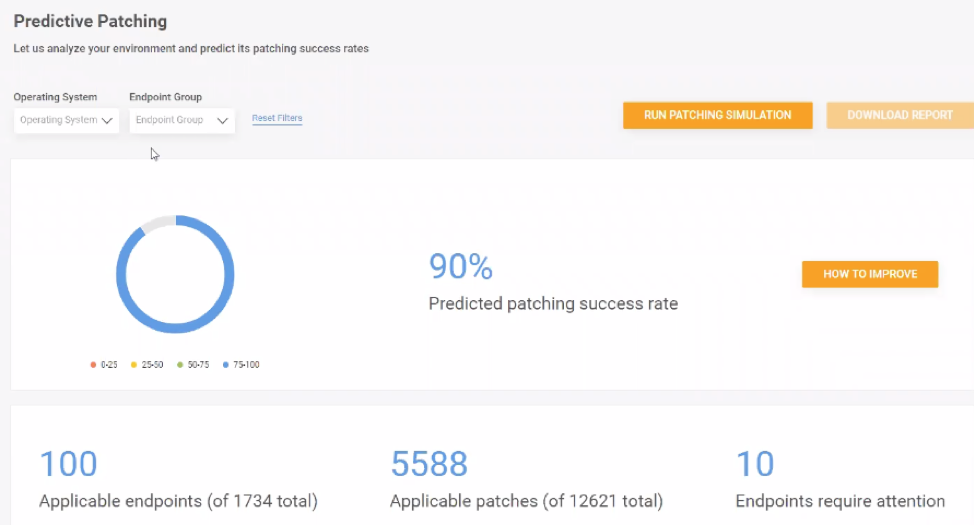 The result is a detailed analysis of what the expected success rate is as well as the issues that need to be addressed to improve it. Teams can now run patching cycles with much greater confidence and ensure the maximum patching success rate.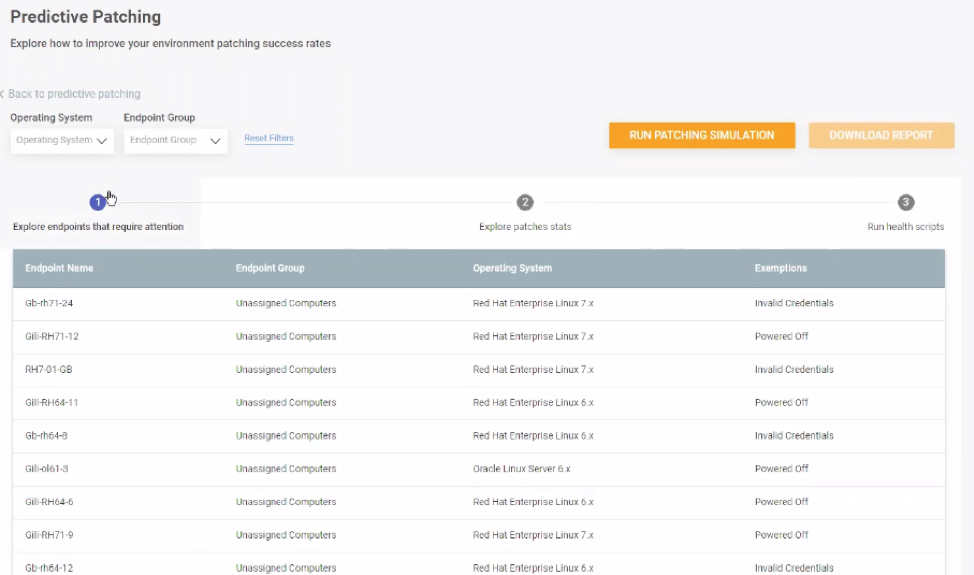 Want to see predictive patching in action? We'd love to show you a live demo. Talk to us.